My thanks to Sunny of Straits Pen for a sample of the ink. My thanks to Fook Hing for the bottle of mini Pilot Iroshizuku bottle for the giveaway. Details for the giveaway is at the end of the review. Now with graditude out of the way onwards to the review.
Pilot Iroshizuku Tsukushi is a brown ink in the Pilot Iroshizuku series. There is also two other brown inks namely Ina-Ho and Yama Guri. I really didn't like Ina-Ho in particular. Tsukushi is more reddish-brown which drys into a duller matte brown. This is an excellent colour to use in a corporate environment. Plus it isn't as boring as plain old black ink. Even though it is a dark colour, it has shading especially visble with the TWSBI 1.1 stub nib. It goes from a matte light brown to a dark brown with red undertones. Though brown inks have never been my thing, this is one ink I can get behind.
Similar Inks:
* OMAS Sepia
* Caran D' Ache Grand Canyon
* Noodler's Galileo Manuscript Brown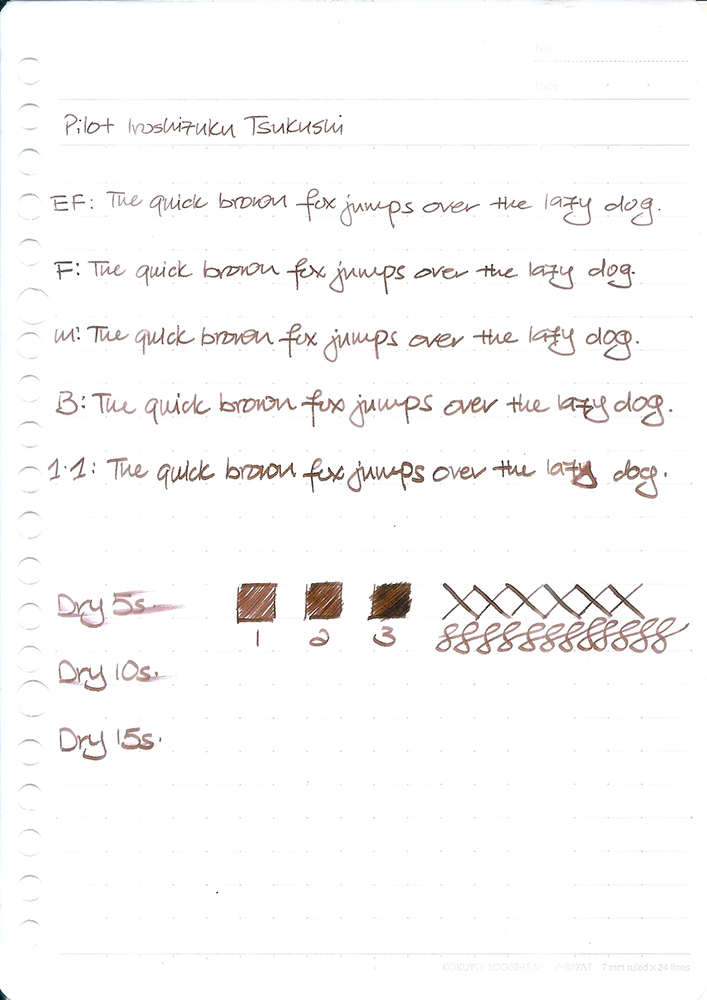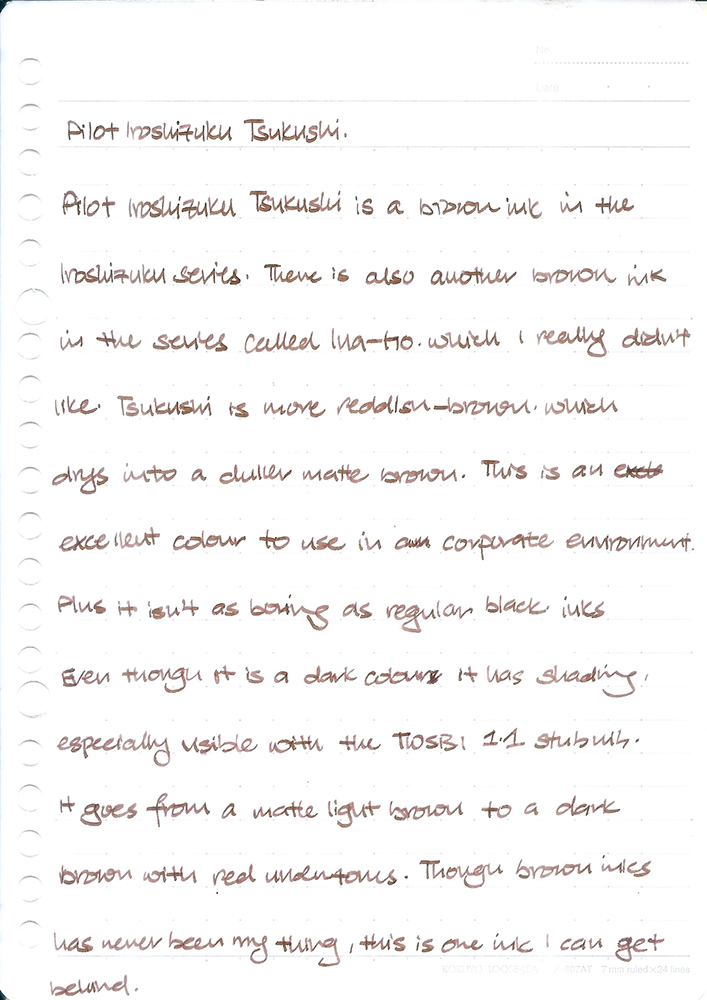 One 15ml mini Pilot Iroshizuku Tsukushi is up for grabs. I am giving away 3 5ml samples of the Sailor Jentle Grenade. This is open only readers residing in Singapore. All you have to do is to tell me which pen you would fill the ink with as a comment below before 2nd June midnight. The winner will be announced on 2nd June and he or she will have 1 week to contact me to claim their prize!